THF Asia-Supported Choi Young Seok Cup Taekwondo Event Concludes Successfully in Thailand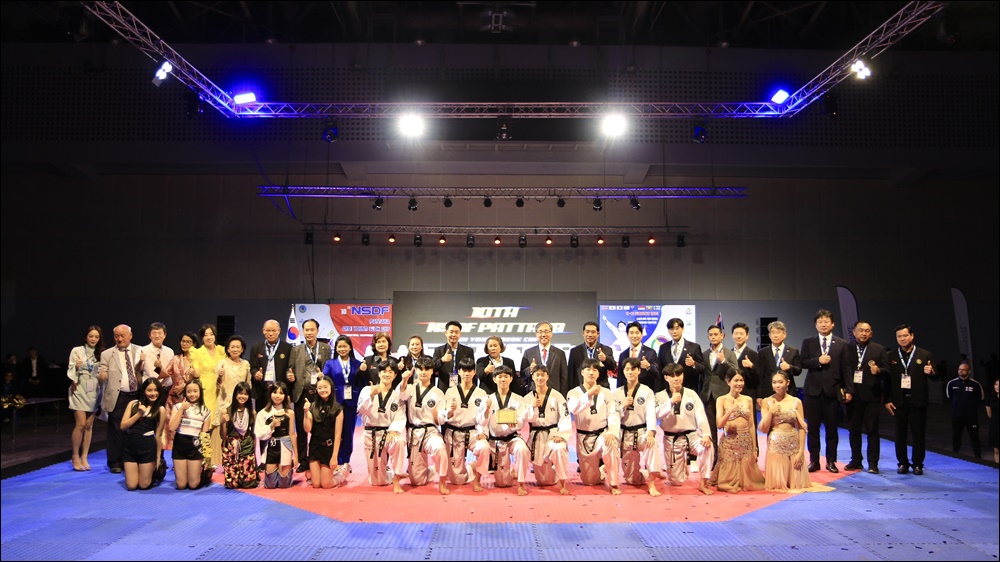 The 10th Choi Young Seok Cup International Taekwondo Championship 2023 wrapped up its two-day event in Pattaya, Thailand on February 12, 2023.
The 2023 event was financially supported by THF (Taekwondo Humanitarian Foundation) Asia for the first time.
With the THF Asia's support, a total of 2,070 athletes and officials from eight countries participated in the annual event, which was held at the Eastern National Sport Training Center in Pattaya City. The eight countries were host Thailand, Korea, Finland, Indonesia, Myanmar, Japan, Australia and Chinese Taipei.
The Choi Young Seok Cup taekwondo event, which dates back to 2013, is one of the big three mega sporting events in Thailand and the biggest taekwondo event. In 2014 the Thai royal family officially recognized the taekwondo event, which has been hosted by Master Choi Young Seok, who serves as the head coach of the national taekwondo team of Thailand. Korean-born taekwondo master Choi was naturalized as a Thai citizen early this year.
The top two athletes in each category of the 2023 Choi Young Seok Cup earn the tickets for the Thai national team selection qualification tournament.
The two-day event drew such dignitaries as H.E. Moon Seoung-hyun, Korean ambassador to Bangkok; Mr. Sontaya Kumplome, former Thai minister of tourism and sports; Mr. Poramet Ngampichet, mayor of Pattaya City; Mrs. Supranee Guptasa, manager of the NSDF (National Sports Development Fund); Mr. Cho Jae-il, director of the Korean Cultural Center in Thailand; and THF Asia President Kang Dae-geun.
"Besides the THF Asia Choi Young Seok Cup, I plan to collaborate with the Sri Lanka Taekwondo Federation to launch a GCS-THF Asia international taekwondo championships as early as later this year," THF Asia President Kang said.
Kang serves as a board member of GCS International, a U.N-affiliated, Seoul-headquartered NGO, whose founder played a key role in the establishment of the U.N. International Day of Peace.
THF Asia was established in May 2022 with its headquarters in downtown Seoul, Korea, which aims to help empower the powerless, especially refugees in the Asian region.