GCS Malaysia to Organize 2022 Online Korean Speech Contest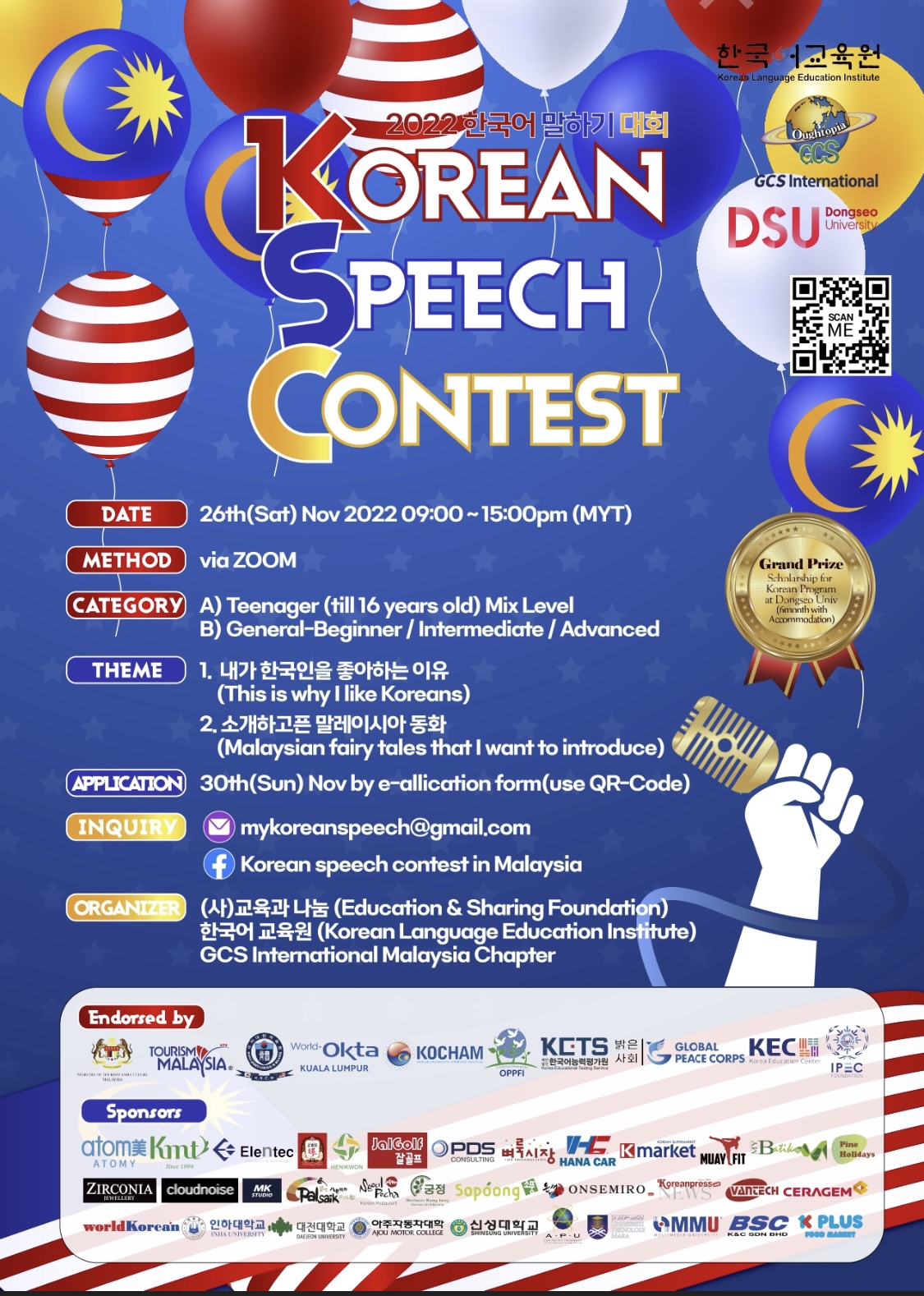 The GCS International Malaysia Chapter will organize the 2022 Online Korean Speech Contest, together with Dongseo University on November 26, 2022.
Under the themes "This is Why I like Koreans" and "Malaysian Fairy Tales that I Want to Introduce," the speech contest will be held in two age categories: one for teenagers under 16 years old and the other for the general – beginner, intermediate and advanced.
The top prize winner will receive a scholarship certificate for six months of Korean language education at Dongseo University, which is in Busan, Korea
Dr. Seok-jae Kang, secretary general of GCS International, sent a congratulatory video message for the speech contest.
"I trust this speech contest will help consolidate cultural relations between Korea and Malaysia. My special appreciation goes to Mr. Seo Kyu-won, secretary general of the GCS International Malaysia Chapter. I want this speech contest to expand to involve all GCS chapters around the world. In this regard, I believe GCS Malaysia will play a big role," Dr. Kang said.