'GCS Peace Ambassador' Soprano Kim Jee-Hyun Leads Globalization of Korean 'Gagok'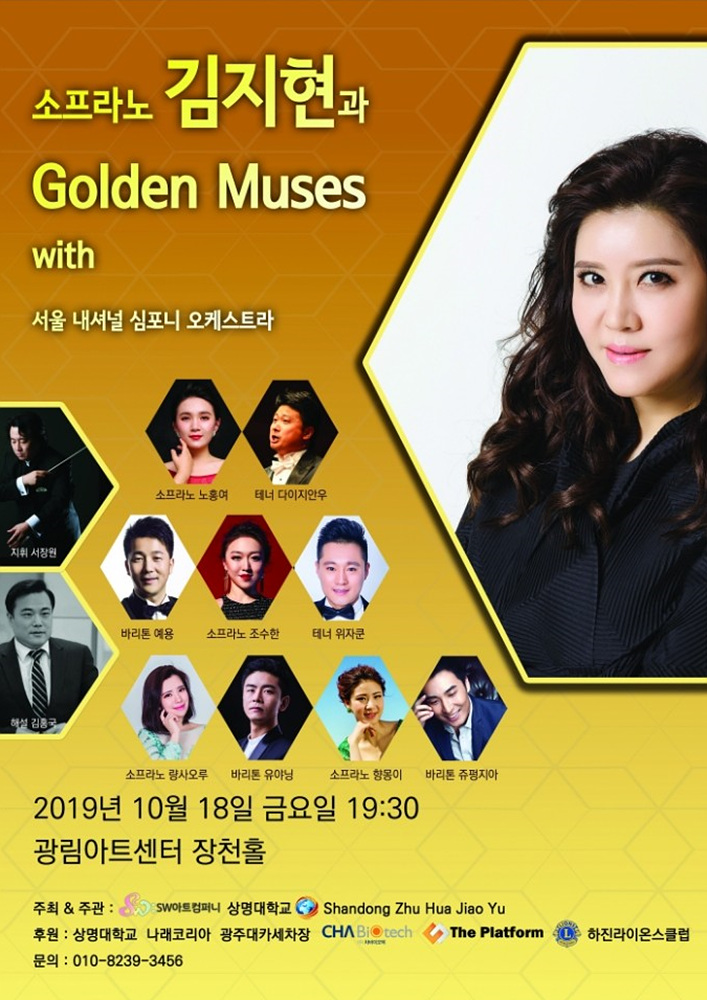 Korean Soprano Kim Jee-Hyun, the GCS Peace Ambassador and one of the well-known Asian vocalists, is going all-out to help globalize Korean 'gagok.' Gagok refers to a genre of vocal music using lyrics from a poem.
As part of her efforts to further globalize Korean gagok, or art song, and to celebrate the 10th anniversary of her debut in Korea as a vocalist, Soprano Kim, 50, a professor of vocal arts at Sangmyung University in Seoul, Korea, presented a Gagok concert on October 18, 2019, together with nine of her Chinese students, all in the doctor of musical arts (DMA) course.
It marked the first time that such a concert featuring a Korean teacher and Chinese vocalist students took place in Korea.
The concert, titled "Soprano Kim Jee-Hyun & Golden Muses," took place at the Jangcheon Hall of the Gwanglim Arts Center in downtown Seoul, Korea. The concert was organized by Mr. Wang Zhi Guo, Soprano Kim's No. 1 doctor student and conducted by the Seoul National Symphony Orchestra's Seo Jang-Won.
The first part of the concert featured nine Korean gagok songs by nine Chinese vocalists, followed by Soprano Kim's "Bongjeongsa (Temple)." The song is based on Poet Seo Young-Soon's lyrics and was composed by Sung Yong-Won. It is the first time the song was presented in the orchestra version.
A duet of "On the Road of the Wind" by Soprano Kim and Chinese Baritone Zhu Fungjia followed. The song was written by Seo and composed by Sung. It also marked the first time the song was performed in the orchestra version.
Soprano Kim, who organizes master classes in China and Korea every month, was appointed last month as 'the Peace Ambassador" by GCS International at the 2019 GCS International Convention in Gwangju, Korea. At the 2019 GCS Peace Concert during the GCS International Convention, Soprano Kim performed "Love of Wolyounggyo (Bridge)," a song written by Seo and composed by Lee An-Sam.
In April this year Soprano Kim released an album, which featured "Love of Wolyounggyo" and other Korean gagog songs and several Chinese songs.
"Now Korean gagok is gaining more popularity among Chinese vocalists and gagok can be another form of the Korean wave, or 'Hally," said Soprano Kim.
She continued to say, "After the October 18 concert, I have received several requests for similar concert featuring Chinese vocalists in Korea. The Korean gagok can serve as a good bridge between Korea and China in the cultural sector."