'2019 GCS Korea Chapter Annual Convention' to be Held at Garden Hotel in Seoul on Nov. 1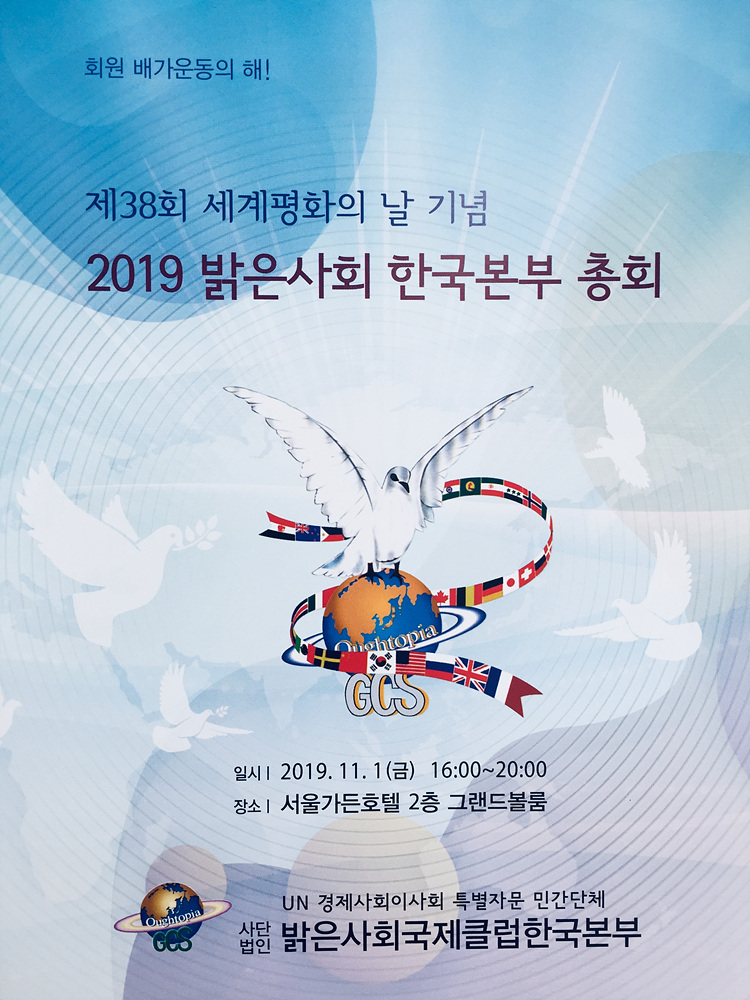 The 2019 GCS Korea Chapter Annual Convention will be held at the Grand Ball Room of Garden Hotel in Seoul, Korea on November 1, 2019.
At the annual convention, which takes place to celebrate the 38th U.N. International Day of Peace, Dr. Huh Jong, vice president of GCS International, will officially take office as the 13th president of the GCS International Korea Chapter, after Dr. Shim Ho-Myung.
The GCS Korea Chapter was established in 1978 and GCS International was launched in 1979 with a global membership of 45 countries. Dr. Chungwon Choue, president of World Taekwondo, has served as president of GCS International since 2006. GCS International is a U.N. ECOSOC member.
The GCS Movement has three spirits of goodwill, cooperation and service, and it aims to achieve its five movements: a healthy society, better living, nature preservation, restoration of human dignity and world peace. Its ultimate goal is to help build a global common society via a global cooperative society by transcending differences in race, religion, ideology and nationality.
The founder of the GCS Movement, the late Dr. Choue Young Seek, proposed the U.N. International Day of Peace.