GCS International Signs MOU on Cooperation with World Taekwonship Federation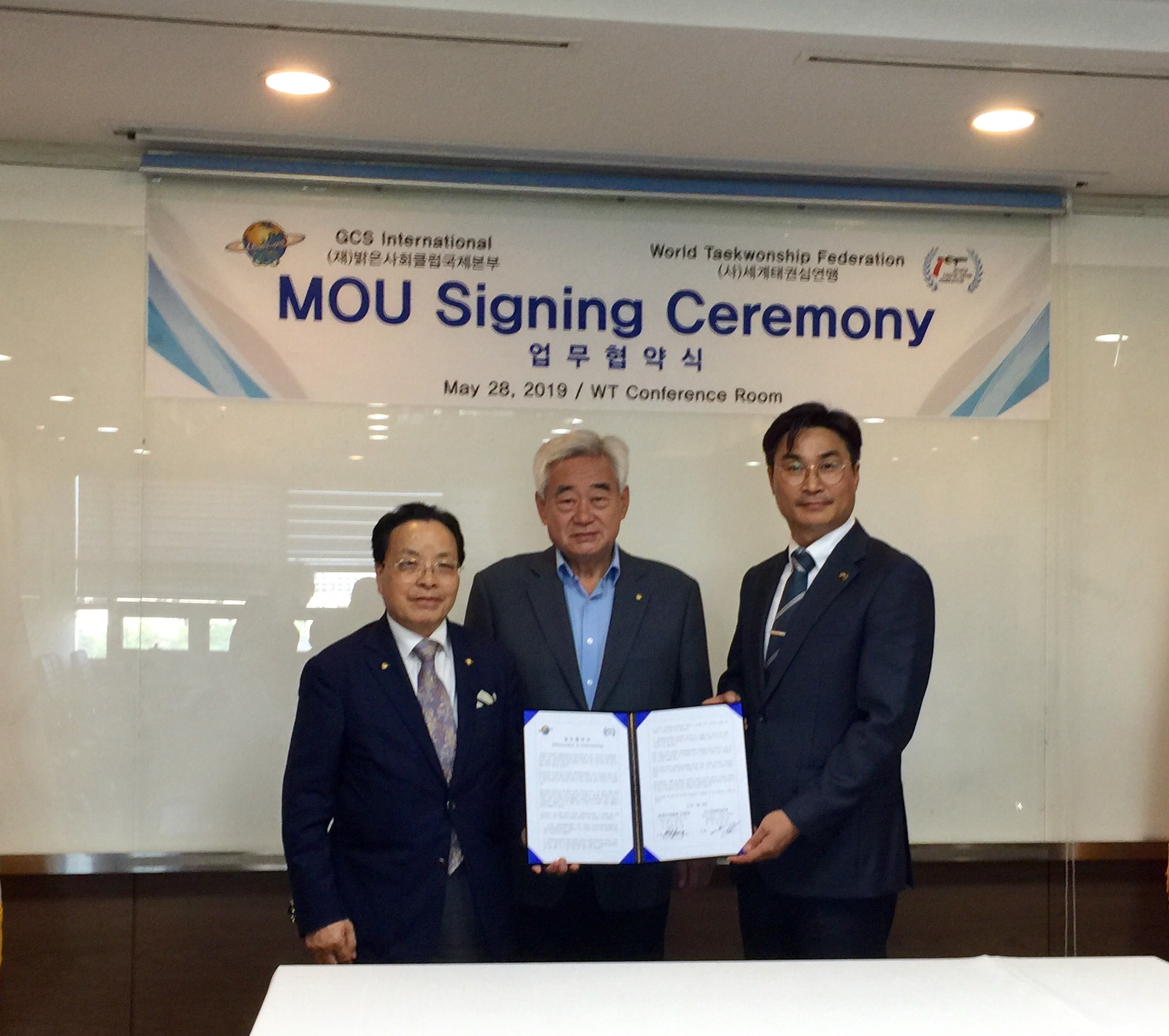 GCS International signed a memorandum of understanding (MOU) on bilateral cooperation with the World Taekwonship Federation at the WT headquarters in Seoul, Korea on May 28, 2019.
Under the cooperation agreement, the two sides agreed to fully cooperate for the promotion of world peace through taekwondo mostly in developing countries. According to the pact, GCS International can designate the Taekwondo Heroes Team, or Taeroes, the taekwondo demonstration team under the control of the World Taekwonship Federation, as the official GCS demonstration team at major GCS events at home and abroad.
The agreement was inked by Huh Jong, vice president of GCS International, and Byon Kwan-Chul, president of the World Taekwonship Federation. The signing ceremony, which took place at the conference room of WT in downtown Seoul, also drew GCS International President Chungwon Choue, who also serves as president of WT.