GCS International Holds Virtual Seminar on Psychological Impact of COVID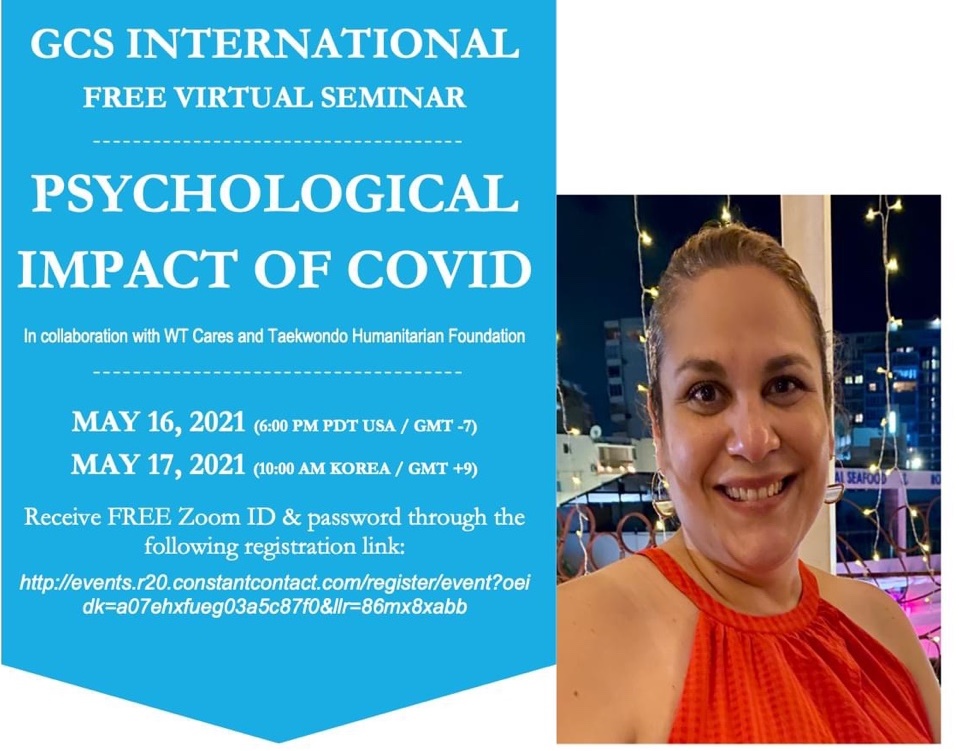 GCS International successfully held its virtual seminar on the psychological impact of COVID-19 on May 17, 2021, with the attendance of over 60 people from all around the world.
Under the topic "Psychological Impact of COVID," the seminar was conducted by Ms. Nellys Rios of Puerto Rico and was hosted by the GCS International Portland, USA Chapter. The seminar provided the participants with the education and strategies for coaches and athletes of all levels to learn adaptive strategies in the post-COVID competition arenas worldwide.
At the beginning of the seminar, on behalf of GCS International President Dr. Chungwon Choue, Dr. Seok-jae Kang, secretary general of GCS International, thanked the seminar participants for attending the virtual event.
By participating in the seminars and making donations, participants were able to qualify to win the GCS Presidential Award, which is a prestigious humanitarian award granted to individuals who demonstrate awareness toward the current global crisis through GCS online education movement and for their voluntary services in building a global common society.
The first GCS Virtual Seminar in 2021 was held on March 14, 2021, with the topic "Community Service" by Mr. Jacob Van of the GCS International Portland, USA Chapter.