GCS Hong Kong Successfully Holds 1st International Online Event for Good Causes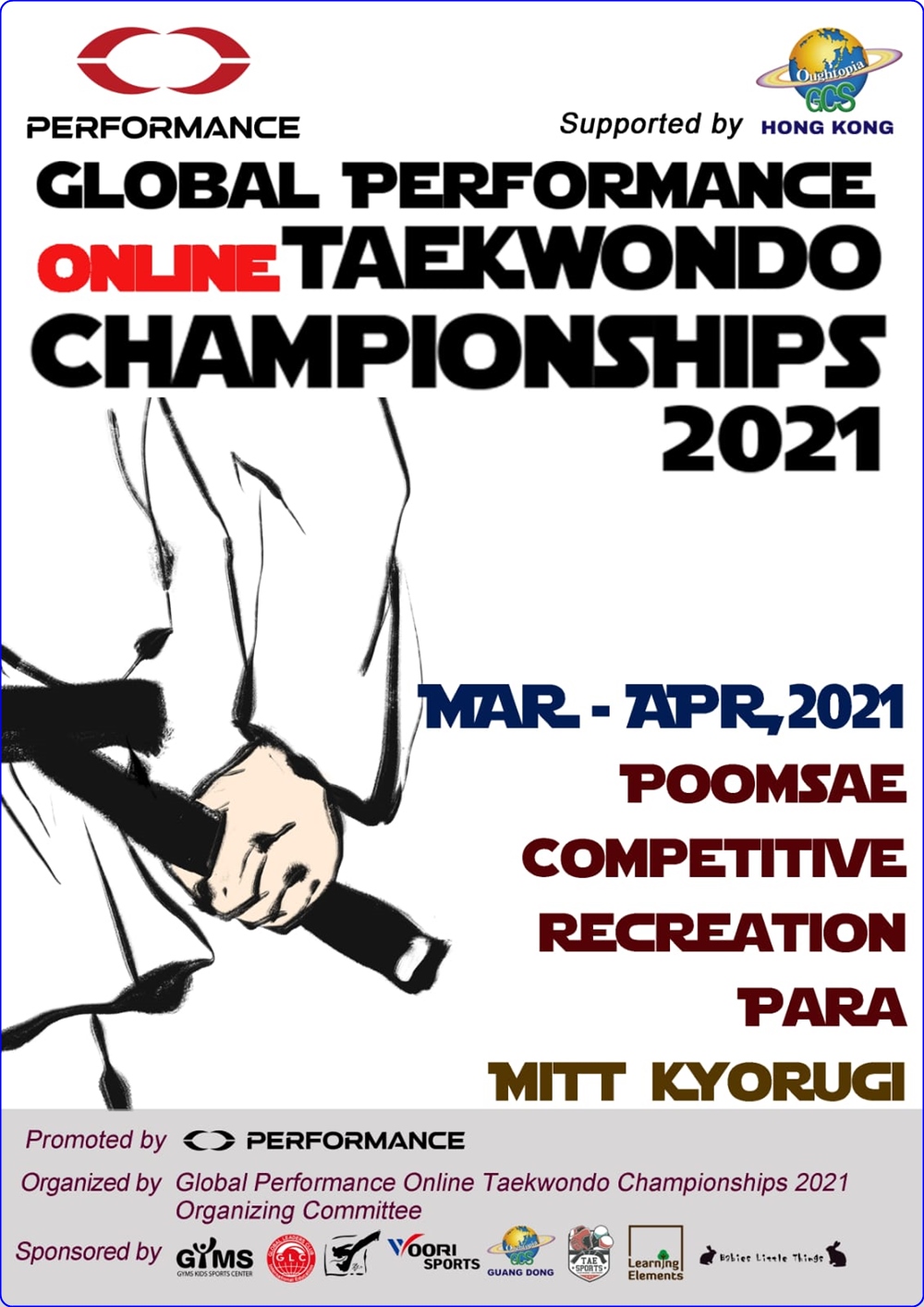 The GCS International Hong Kong Chapter has successfully concluded its first international online taekwondo event for good cause.
The Global Performance Online Taekwondo Championships 2021, which were held in March and early April, featured competitive poomsae, color belt recreation poomsae, parent-child pair poomsae, poomsae for deaf, para poomsae for wheelchair and non-wheelchair, and mitt kyorugi.
The GCS Hong Kong Chapter's first online taekwondo event drew about 400 participants from 12 countries and regions around the world. The event was promoted by GCS Hong Kong and Performance Korea.
"The reasons for organizing the event were for doing good deeds and good causes. First, the event served as a platform for the global taekwondo community to stay active during the pandemic times," said Mr. Andy Kwan, president of the GCS International Hong Kong Chapter.
He continued to say, "Second, part of the proceeds from the event were donated to GCS International to support the WT Cares Program in order to help the orphans, household victims from defective family and war victims in Sri Lanka. Third, the organizing committee decided to pay the entry fees for all the para athletes to show love and care to para athletes around the world and to support the Paralympic movement."
He said the event brought motivation and positive energy to the global taekwondo community, including para athletes.
It also raised awareness of embracing social inclusion in the society. "With the intention to accomplish good deeds and good causes, the event was supported by icons, champions and international referees from the global taekwondo community, and leaders from different sectors of the Hong Kong community," he said.
Besides GCS Hong Kong, several GCS chapters, such as GCS Portland, U.S.A. and GCS Denmark, are conducting online taekwondo events together with GCS International to support those in need.